Review
This is from another old account of mine that I can't long onto.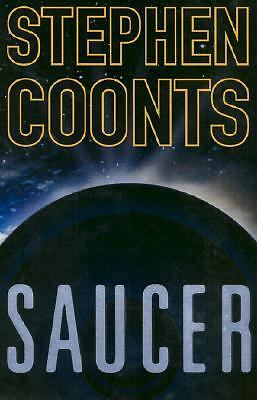 Just finished this awesome book. It's definitely a favorite now. I love the way it was written. It kept me on my toes for sure. It takes a little time to get into and to memorize the characters, but all books are like that. I really loved it!!! I can't wait to buy the sequel and see what that is all about.
-------------------------------------------------------
Description: After 140,000 Years...
Seismic Surveyor Rip Cantrell has made an exhilarating discovery-a flying saucer embedded in the Sahara sandstone. Buried for eons, it's not the invention of modern man. Computer-equipped, it can't belong to ancient man. Rip's betting his life on the only alternative. If the ship's memory bank holds the proof he needs, it's going to rock civilization, and make Rip a very famous man.

Its Time Has Come.
Once the secret's out, Rip's outwitted by an enterprising billionaire set to steal the saucer's profitable technology-and outnumbered by the Libyan army looking to lay claim to history. But it's in a skeptical UFO investigation team that Rip finds an unlikely ally: test-pilot Charlotte Pine. Together, they come up with a plan to protect the saucer's secrets.

But Where In The World Is It Going?
Under a hail of bullets, in an exhaust of white fire, Rip and Charlotte are off. Accelerating on a fantastic journey across continents and oceans, they're about to experience the mystery of what once was, and explore the possibilities of what could be, on an adventure 140,000 years in the making.